Newport High School, Newport OR
Class of 1963
Newz from the Past--Teachers
This page contains news articles about our teachers. The items are in random order, as we received them.
---
Mr. York, 1959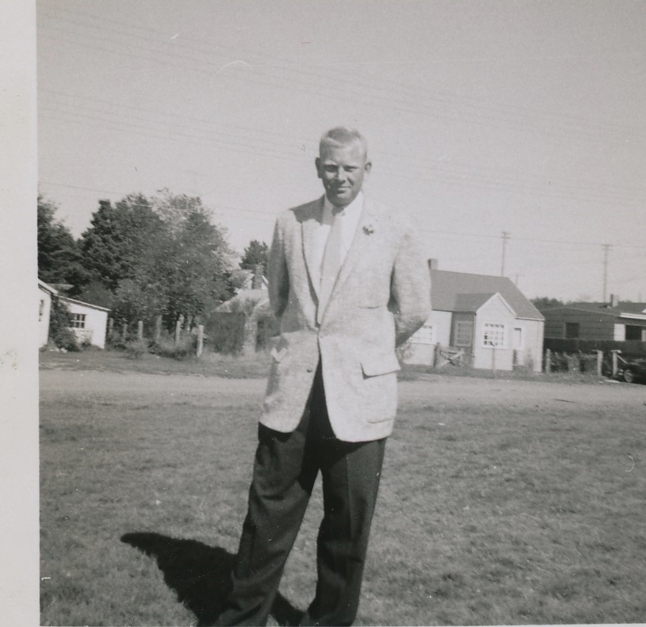 ---
---
In June Mr. Jesse Unruh, a teacher whom some of you remember, attended the class breakfast. He brought some interesting artifacts from the past, among them was this roster of Lincoln County teachers for the year 1950: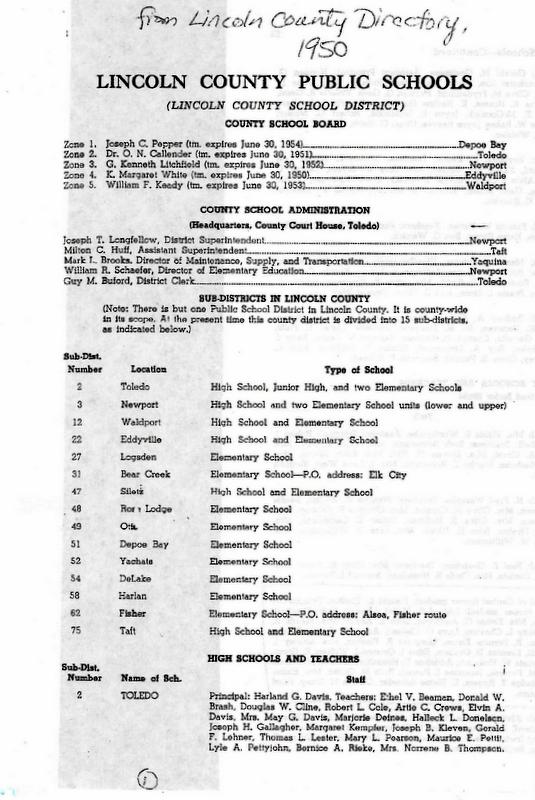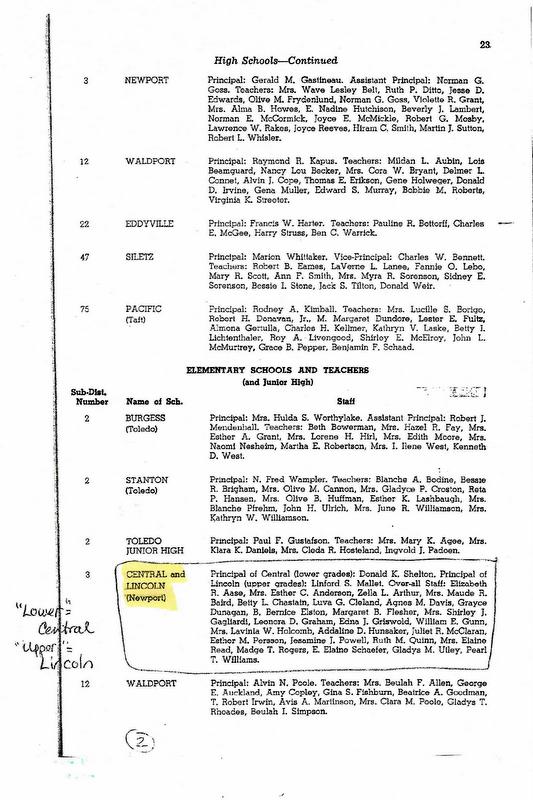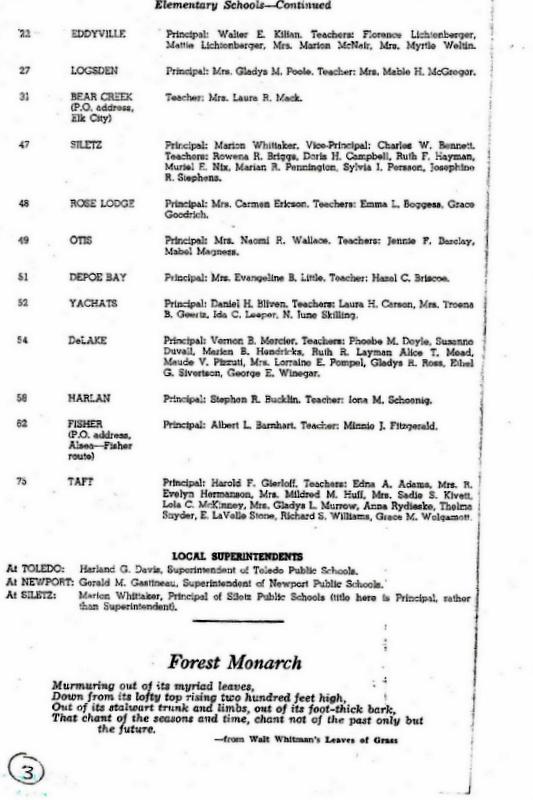 ---
October 30, 2016: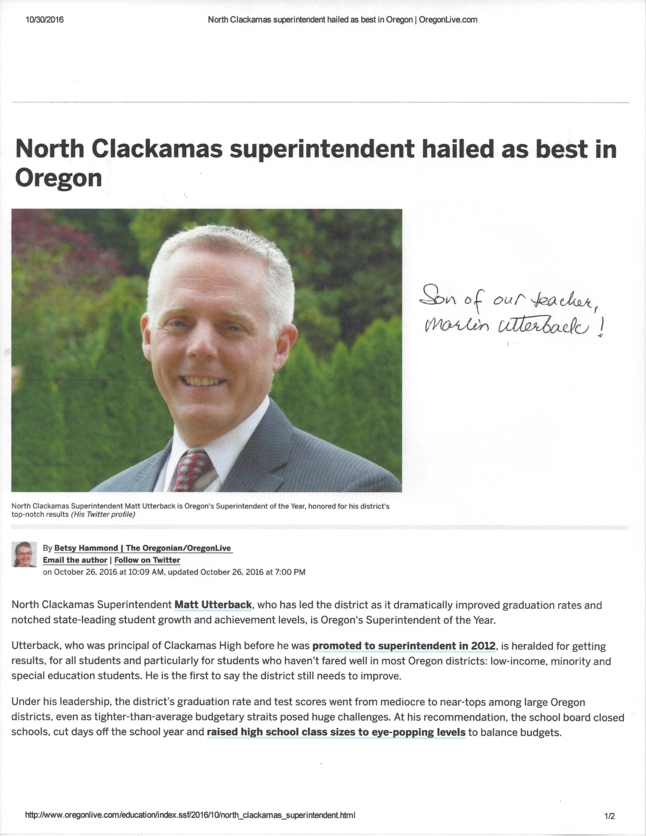 ---
June 21, 2016: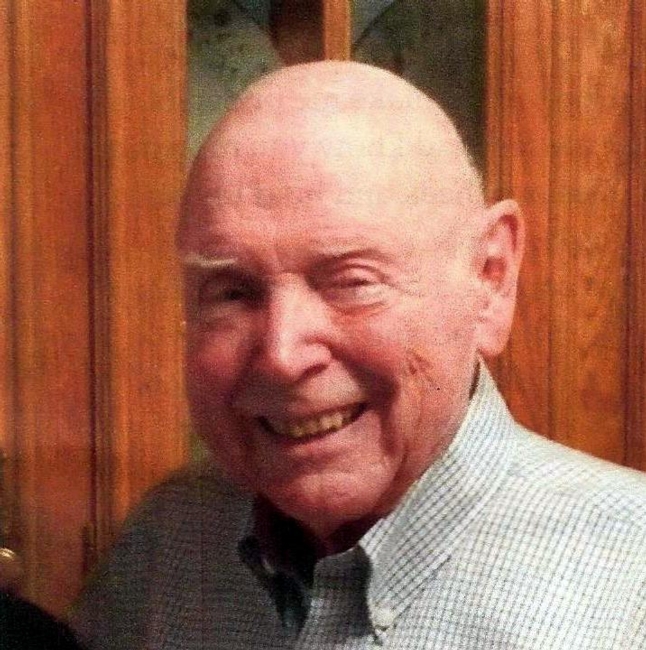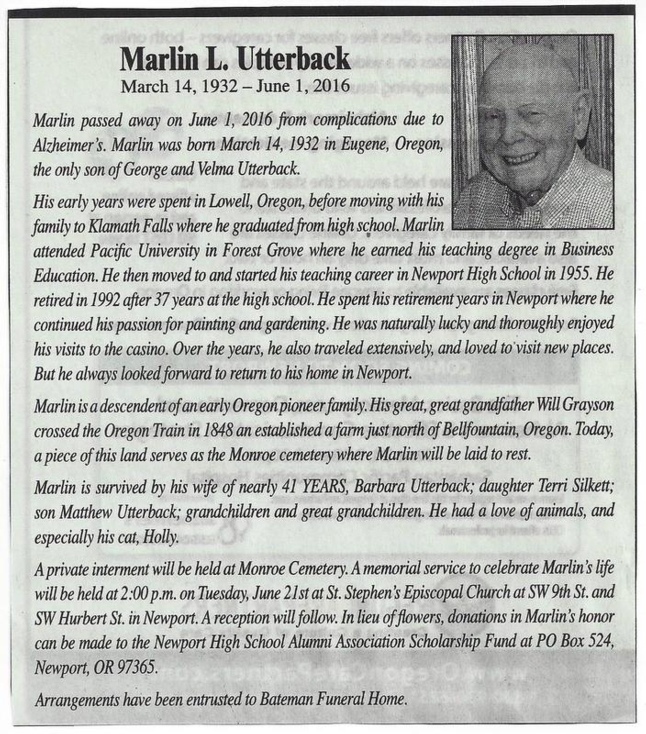 ---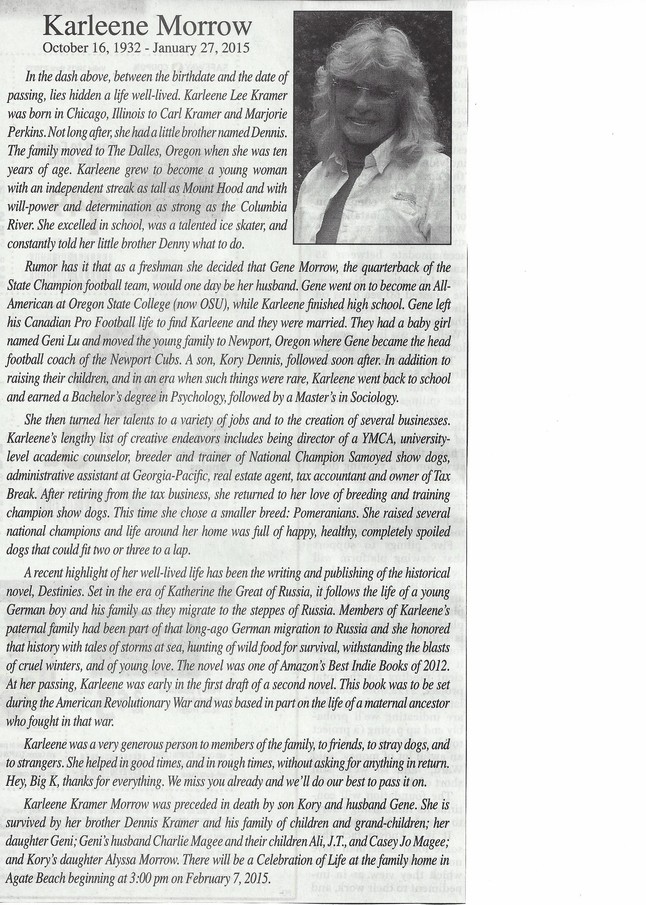 ---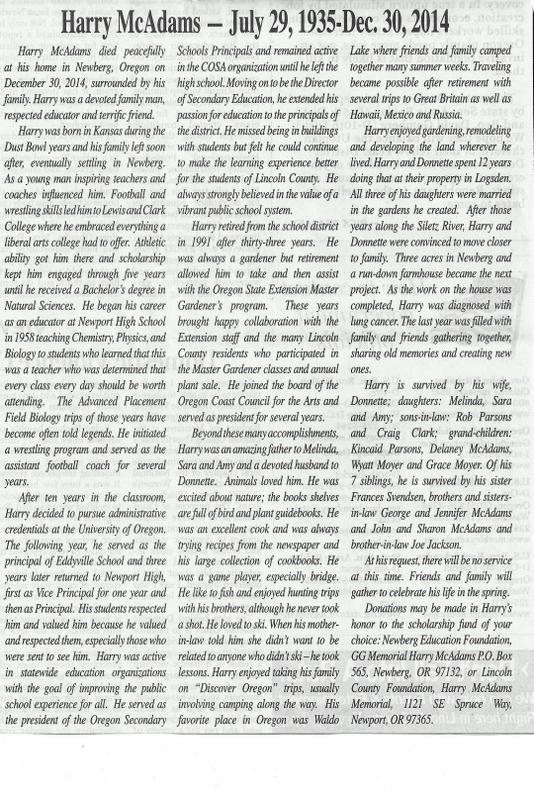 Published in Newport News-Times on 21 January, 2015
January 4, 2015 we heard that Harry McAdams passed away. We have not located an obituary or a death notice for him, but we heard that he is buried in Valley View Cemetery in Newberg.
December 17, 2014 The Newport News-Times had a whole-page tribute to Harry McAdams. Mr. McAdams is very ill (cancer) and receiving Hospice care now. He is living in Newberg. Noting that he graduated from high school in 1953, he must be around 80 years old! (That's hard to imagine.)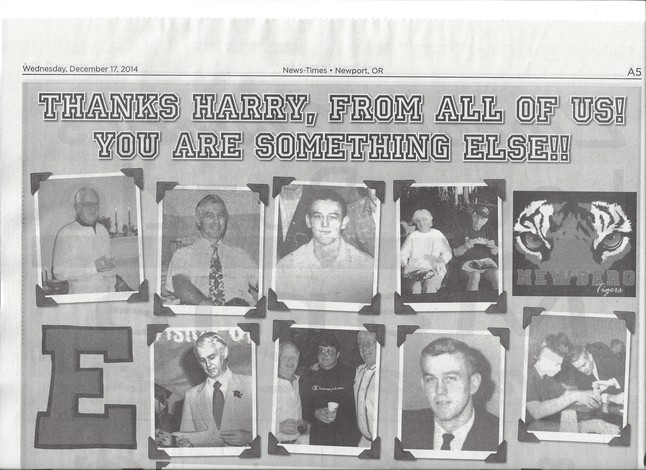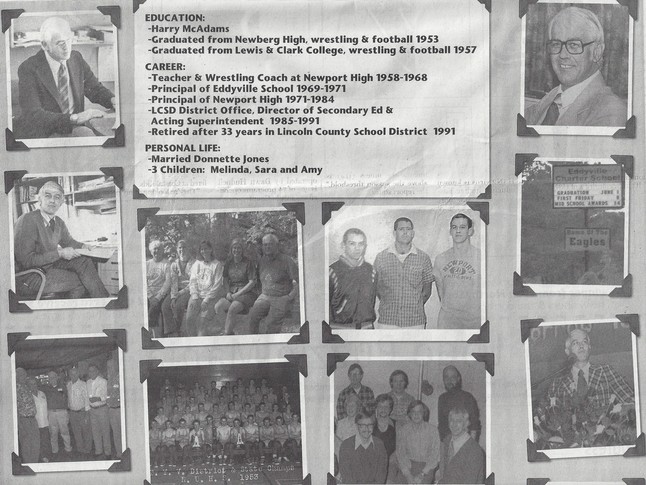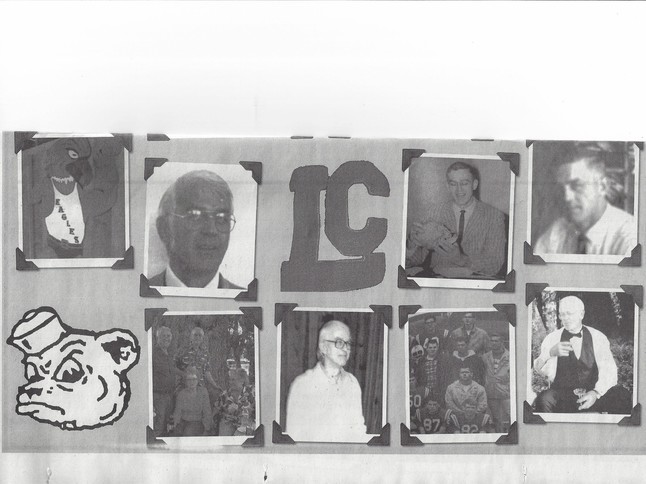 ---